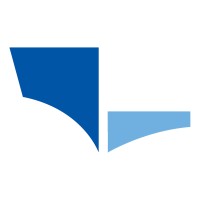 Abu Dhabi, UAE – Marakeb Technologies – a leading autonomous technology provider - participates at the Unmanned Systems Exhibition & Conference (UMEX) which takes place from February 23rd to 25th at the Abu Dhabi National Exhibition Centre. The UAE-based company is showcasing its patented unmanned technology and its modular integration into the aerial, ground, and marine vehicles. Marakeb's leadership in the field of autonomy cements the UAE at the forefront of innovation and creativity in the unmanned industry for the next 50 years.
As the UAE paves the way for technological innovation in a wide array of industries over the next five decades, the development and integration of unmanned technology remain an important step in this journey. UMEX – the largest unmanned systems event in the MENA region – serves as the ideal platform to showcase industry-leading unmanned technologies and innovations and accelerates regional and international partnerships in a rapidly-changing world. The flagship event connects regional government delegations, agencies, industry, military, and civilian authorities to promote the defense, environmental, civil, and humanitarian benefits of unmanned systems.
Marakeb Technologies continues to push the limits of its patented MAP Pro technology by expanding its unmanned conversion capabilities beyond marine vessels to ground and aerial vehicles. These capabilities are on full display at the event with the unveiling of three new unmanned vehicles catering to air, land, and sea. The common denominator between all three vehicles is the core of the autonomous conversion kit – the MAP Pro – which can convert any aerial, ground, and marine vehicle from manned to unmanned. The modular nature of its technology enables clients from distinct sectors to utilize their current assets for conversion, rather than purchasing full turnkey solutions. Today, Marakeb has delivered unmanned vehicles to the petroleum, port security, military, and civil defense industries.
Basel Shuhaiber, CEO of Marakeb Technologies said: "The integration of unmanned technology is disrupting the traditional operations of many sectors at a rapid pace. Our aim is to strengthen the UAE's global positioning in the field of autonomy by developing long-term partnerships with regional and international leaders of industry in all three phases – air, land, and sea."
Visit Marakeb Technologies at their UMEX stand: 03-B16
About Marakeb Technologies:
Marakeb Technologies designs and manufactures technology products that range from advanced autonomous systems to ground control stations for military and industrial applications. With the integration of its patented and proven MAP Pro autonomous conversion kit, Marakeb Technologies can convert any aerial, ground, and marine vehicle from manned to unmanned providing the operators with the ability to monitor and control the autonomous vehicle from anywhere on land and at sea. Tawazun Economic Council – the UAE's defense enabler - owns a 30% stake of the company.